About Barbara
Barbara Schmitz Garriel is an author, certified teacher, and contemporary singer-songwriter. Barbara gets much of her inspiration for writing from her love of the natural world, people, and everyday situations.
"I'm silver, not gold; feminine, not frilly; denim, not lace," revealed Barbara in a recent interview. "Writing and singing are my ways into understanding the world, other people, and myself…. I am passionate about wolves, dogs, otters, and birds, the water (lakes, rivers, oceans), the mountains, and all four seasons. Dancing, walking, and yoga are my favorite ways to stay fit. One of my heart's desires is to visit every National Park in the U.S."
Author…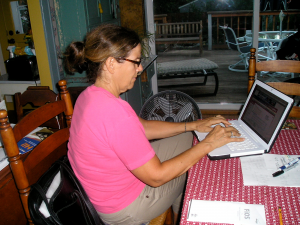 Barbara Garriel has written songs and published 14 non-fiction and fiction books for elementary and middle school readers, and resource manuals for teachers. Using her background as an educator, and her gift for storytelling, she inspires students to share her enthusiasm for language, music, and nature.
Ms. Garriel has studied writing with noted professionals including Lucy Caulkins at the Columbia University/Teacher's College Writing and Reading Project, and author, Ralph Fletcher, as well as, at the Chatauqua and Highlights Writing Workshops, and Hofstra University Summer Writing Institute.
An active member of Wordsmiths, a Long Island writers group, Barbara is also a member of both the Long Island Children's Writers and Illustrators (LICWI) and the Society of Children's Book Writers and Illustrators (SCBWI).
Educator…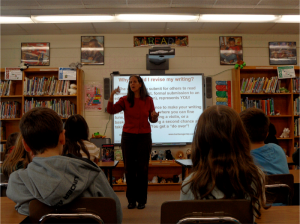 An experienced and engaging presenter, workshop facilitator, and certified teacher, Barbara Garriel conducts a wide array of educational and age-appropriate programs. Her carefully constructed presentations, writing workshops, and residencies are designed for students Pre-K-12, educators, and adults of all ages. Ms. Garriel works as a teaching artist with various BOCES Arts-in-Education programs.
She offers her programs at schools, libraries, museums, arboretums, and for the public and groups, such as Girl Scouts, Boy Scouts, and Adult Education.
Barbara's programs introduce audiences to the life of a writer and also cultivate blossoming artists by sharing with them the writing skills they need. She conducts professional development programs for educators that support and complement the curriculum, such as launching a writers' workshop and using music as part of a literacy program. Her public programs are engaging and entertaining, with topics ranging from Bird Watching to Creative Writing.
As a New York State certified elementary teacher, Ms. Garriel taught for more than 10 years in the North Shore School District. She brought the joy of learning to her students through a creative and dynamic program, which highlighted her extensive classroom experience. Barbara began her career working with students at the University of San Diego where she conducted workshops training student leaders. She also worked as a Cooperative Education Program Coordinator at Pace University developing and conducting workshops on interviewing, resume writing, and career counseling.
Singer-Songwriter…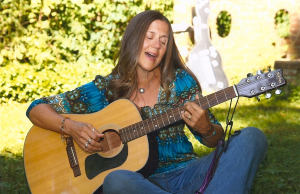 Barbara is a contemporary singer-songwriter whose style is an eclectic blend of original blues, country, jazz, and folk rock. She is an artist whose "voice is the voice of every woman."
Barbara began exploring guitar and piano in her younger years, but it wasn't until 2006 when she decided to hone her songwriting craft.
Although hard to categorize, Barbara's vocals have been compared to Mary Chapin Carpenter, Bonnie Raitt, Laura Nyro, Norah Jones, and Tracy Chapman. While Barbara's musical influences are many, her voice and gutsy, sensual style remain her own.
Barbara performs solo and with her band.
Barbara Garriel is a member of ASCAP and Nashville Songwriters Association International (NSAI).
Download author/presenter bio pdf